FDS Plaza
Puławska 469, Warsaw
Basic data: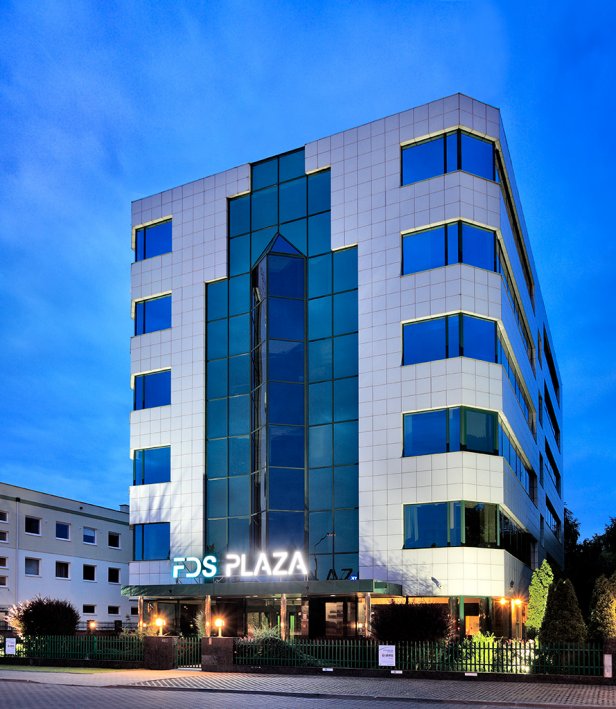 FDS Plaza is an office building located at ul. Puławska 469, about 350m from the exit from the S2 (Warsaw Ring motorway).

FDS was constructed using top quality materials and equipped with efficient air conditioning and ventilation systems, pivoting windows, suspended ceilings, structured cabling, fibre-optic cable, sheet flooring, fully equipped kitchens and toilets; elevators with access control system for each floor, 24/7 security and monitoring. The building allows flexible division of the space, both into executive offices and open spaces.

Office space is available in single-room office modules as well as open space. The building offers competitive service charge costs.