Renaissance Tower
Skierniewicka 10A, Warsaw
Basic data:
Parking Spaces
266 inside + 20 outside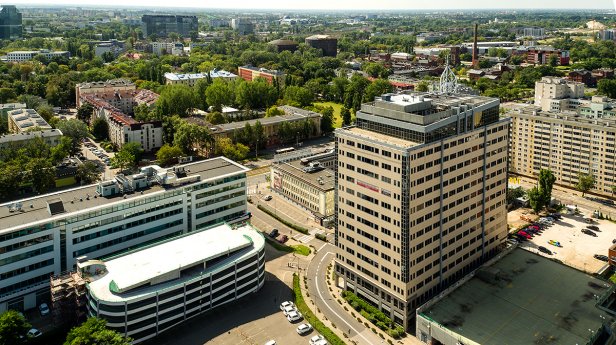 A 15-storey office tower located in the Wola District of Warsaw, an area of CBD which is fast becoming the most modern office hub of Warsaw. RT is within walking distance to the Warsaw Daszynskiego Metro station and the numerous tram and bus stops on Kasprzaka and 15 minutes from the Chopin International Airport.

A modernisation programme was completed in 2013 which improved the standard of interior finish and added a large number of parking spaces in the above- and under-ground garage.